Tank VS Tankless RO Water Purifier - Which is Better?
by
Dr. Jonathan Doyle
- Updated September 13, 2020
What's the advantages and disadvantages of tank and tankless RO Water Purifier? Why Waterdrop tankless RO Water Purifier is better for your whole family health?
There are basically two types of RO water purifier for home—one with a drinking water storage tank, and one without it. In a tank RO water purifier, drinking water is stored in a tightly sealed container after the filtering process. On the other hand, using a tankless RO water purifier, you can get purified water anytime you want without waiting.
Where there is a comparison, there is a competition, and customers are always looking for the superior option. So, today, we'll review the pros and cons of buying these two types of RO water purifier. Hopefully, this will give you some insight.
Tank RO water purifier
Storage tanks were used early in the evolution of the water filter system. During that time, the water purification system was not yet upgraded, leading to rather slow water flow. People usually had to wait for quite a while to get a cup of pure water. Since we cannot get water immediately, why not filter it in advance and then store it in a sealed pressure tank? In this way, people can get water directly from the pressure tank.
Pros:
Stores water for later use.
Convenient to get water.
If the water supply is turned off temporarily, water in the reverse osmosis tank can get you through that period of time.
Cons:
Takes time to filter or heat.
Takes up space. Carefully consider the size of your kitchen sink before buying this kind of RO filtration system.
Secondary pollutants stemming from the sealed pressure tank.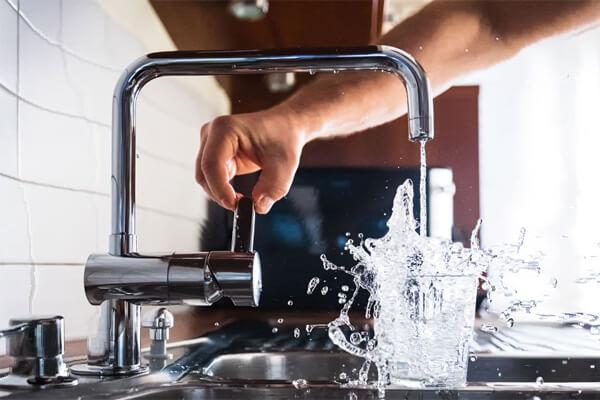 Tankless RO water purifier
The low flow rate of the tank RO water purifier cannot eliminate the problem of having to wait too long for RO water. As our standard of living improves, filter dealers have launched an upgraded RO water purifier with high storage capacity—and no tank. The biggest advantage of this drinking water filtration system is that it eliminates the pressure container, which saves a significant amount of under-sink space, and eliminates secondary pollution caused by the storage tank.
Pros:
Much smaller. No need for a large amount of space under the kitchen sink.
No storage tank. Secondary pollution problem solved!
Refreshing water. Get water within seconds anytime you want.
Cons:
More expensive than an RO water purifier with a tank.
As a smart RO systems on the U.S. market, Waterdrop RO water purifier features a tankless design with composite filters. This filtration with top effectiveness provides a massive quantity of refreshing, pure reverse osmosis water. This RO unit easily fits beneath the sink to save space while adopting advanced filtration technology beyond anyone's expectations. Tanks found in most conventional reverse osmosis filter systems are breeding grounds for an array of bacteria.
Waterdrop RO water purifier
offers a tankless design with a dual purpose—saving space and removing the places where bacteria reproduce.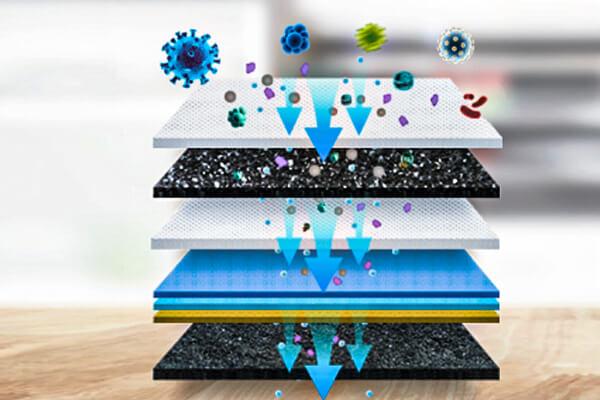 Waterdrop water filter system
 for kitchen sink has been tested and certified by NSF International against
NSF/ANSI Standard 58
. This RO water purifier has passed more than 400 chemical lab tests, proving that it can filter out bisphenol A, benzene, cadmium, formaldehyde, and lead, among many others. This water treatment system uses a reverse osmosis membrane. With a filter pore size of 0.0001 μm, reverse osmosis technology makes the product capable of
removing the majority of contaminants
found in tap water, including heavy metals, bacteria, viruses, chemicals, and TDS. This RO water purifier displays the filter life and TDS value in real-time through a variety of sensors, making the process of reverse osmosis filter replacement easier.